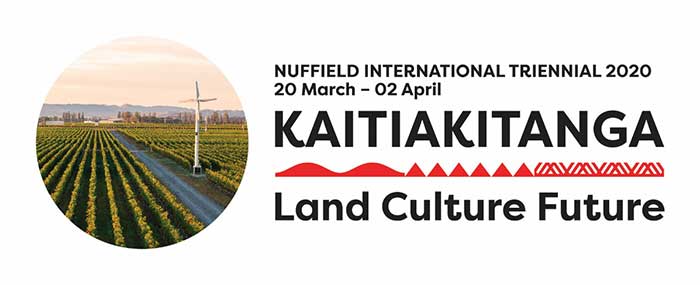 Nuffield International Triennial and NZ Nuffield Conference
20 March – 01 April 2020
À vos agendas ! Le rendez-vous principal des anciens lauréats Nuffield du monde entier aura lieu en Nouvelle-Zélande en 2020. Se retrouver, réseauter, apprendre et se développer.
Le programme met l'accent sur l'innovation réussie et les modèles commerciaux, tout en innovant pour l'avenir, tout en profitant des magnifiques paysages et sites culturels de l'île du Sud. Nuffield2020 coïncide avec la conférence bisannuelle de Nuffield New Zealand.
Voir le programme des événements et plus d'informations sur le site : www.nuffield2020.com
---
Mark the dates in your diary and join us at Nuffield2020, the key forum for Nuffield alumni globally to get together for networking, ongoing learning and development.
The programme will focus on successful innovation and business models as we innovate for the future along with enjoying the beautiful South Island scenery and social functions. Nuffield2020 conincides with the bi-annual Nuffield New Zealand conference.
See the program of events and more information on the website : www.nuffield2020.com
Contact: Deb Gee, Secretariat
Phone: +64 27 6061810
Email: secretariat@nuffield2020.com
Links to include if possible:
Nuffield2020 Introduction Video: https://www.youtube.com/watch?v=ZUUSp46ff54
Facebook: https://www.facebook.com/nuffield2020/
Twitter: https://twitter.com/nuffield2020